Inquire About Becoming An ISO Affiliate
If your company specializes in helping small businesses secure loans or manage their debts, you undoubtedly have clients who are currently having trouble repaying their loans or might have trouble in the future. Why not offer them a solution by offering business debt management services from National Credit Partners?
Your clients have already established a great relationship with you, so when they need help managing their business loans or debts, they are more likely to choose your services over another company. By becoming an NCP affiliate, you can offer your clients solutions through every step of the process. National Credit Partners' ISO Agent, Enterprise, or Branch Affiliate programs will allow you to help more clients with their business debt while maintaining the highest standard of customer service.
We are a Business Modification Company
Keeping your client lendable in the near future. When you become an NCP affiliate, we provide your company with a full backend processing center. We take the time to build strong relationships with your clients and take care of their needs, just as we do for our own clients. As a recognized leader in business debt relief, you can trust us to provide expert debt solutions and a positive, professional experience for your clients. To help you succeed, we offer quick, responsive support for your business. At every step of the way, we take care of you and your clients. Sign up below and become a National Credit Partner today.
ISO Agent Partnership (Independent Revenue Share Agent "IRSA")
Becoming a National Credit ISO Partner, an Independent Revenue Share Agent "IRSA" enables you profit and help clients that are Stacked, Struggling, and Unable to obtain a loan.
This is a great way to earn quick additional income. This program allows you to earn extra money by introducing your existing clients to our business debt relief services. You don't have to take care of the sales process – you do the introduction and we handle the rest: sales, collection of documents, underwriting, compliance, negotiations, and keeping your client in business!
AFCC Member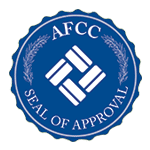 We are an American Fair Credit Council alliance member business. We strive ourselves to follow AFCC's strict Code of Conduct. AFCC has determined that National Credit Partners meets AFCC Alliance Membership Standards.
We are an A+ BBB Rated Company

Our Office
1551 N. Tustin Ste 190
Santa Ana, CA 92705
Office Hours
Mon-Fri: 8am – 5pm PST
Sat-Sun: Closed