Thank you for your interest in a career with National Credit Partners. We appreciate your curiosity about our organization. We are proud of our reputation as an employer of choice, providing our employees with the careers, environment, challenges, growth and development opportunities and rewards that they deserve.
Here is an overview of what you can expect when applying for a position at National Credit Partners:
Once we've received your application if it is determined that you meet the qualifications of the position for which you applied, a member of our recruiting team may contact you to schedule a time to discuss your background, experience, career interests and current openings. If you are selected to proceed in the process, we will schedule you for additional interviews.
---
Current Openings
Customer Service Representative
Compliance Officer
Marketing Manager
Senior Negotiators
Wholesale B2B Account Executive / Inside Sales
* Develop prospective accounts and manage all business opportunities within a defined sales territory
* Source new ISO brokers, affiliates on an ongoing basis
* Maintain sales contact, sales pipeline, and sales quota.
* Provide strong sales support and communication to clients, processors, underwriter, and management.
* Assist clients, partners, negotiators, customer services, underwriters, and managers
* Prep file and submit the application to underwriting. Verify and collect client's paperwork.
Education/Experience Requirements:
Must have 2 years in sales, account manager or account executive experience, preferably debt collections, debt settlement, mortgage loan officer, tax relief or banking.
Sales experience with outside B2B sales or inbound sales, preferably a combination of face to face and phone sales.
College Degree or High School Diploma
Employee Type: Full-Time
Location: Nationwide
Job Type: Inside Sales – Outside Sales
AFCC Member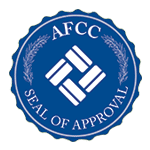 We are an American Fair Credit Council alliance member business. We strive ourselve to follow AFCC's strict Code of Conduct. AFCC has determined that National Credit Partners meets AFCC Alliance Membership Standards.
Our Office
1551 N. Tustin Ste 190
Santa Ana, CA 92705
Office Hours
Mon-Fri: 8am – 5pm PST
Sat-Sun: Closed
We do not assume consumer debt or provide tax, bankruptcy, accounting or legal advice. Please contact your tax professional to discuss tax consequences of business debt. By providing your contact information, you agree to receive return telephone calls, emails or other communications from National Credit Partners and/or its affiliates and expressly waive any "No Call" preference or registration. Photographs used are not actual clients. National Credit Partners is not affiliated with CNN, Fox, Forbes, Inc. 500 and logos used are registered trademarks of their respective owners. Programs not available in all states. Read and understand all program materials prior to your enrollment.