Get a Quick Automated Savings Quote By Phone in Less Than a Minute 24/7
Merchant Cash Advance Relief – Lower and Eliminate MCA Debt
Merchant cash advance loans can sometimes be helpful for a growing business, but their outrageously high-interest rates make them a serious liability. This is why Merchant Cash Advance (MCA) debt relief is a very real need for many business owners. Many times, it can be the difference between shutting their doors or remaining in business.
When businesses are unable to secure the cash flow they need, they can easily fall behind on payments. As a result, they may resort to getting additional financing to keep up with difficult terms of their current loan(s). This temporary fix adds the weight of more payments and more interest. It's a vicious cycle that desperate business owners continue over and over, hoping to hold on until their business becomes profitable enough to pay off their loans.
Stuck with several high-interest loans, they often find that they are falling further behind and unable to make the agreed payments. After defaulting on their merchant cash advances, many will encounter the aggressive and harassing collection techniques used within the industry. This only adds more stress to an already stressful situation. This is typically when a business owner will seek solutions to lower their debt. In situations like this, National Credit Partners is here to help. We have restructured millions in business debt, effectively helping businesses all around the country get back on track financially and become cash flow positive again.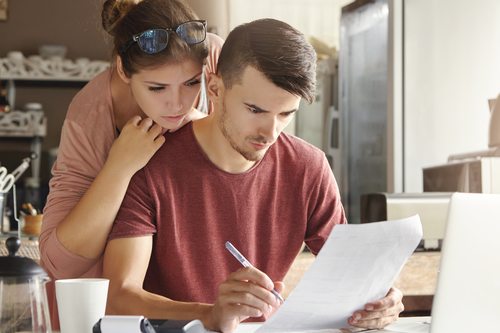 How Merchant Cash Advance Relief Works
Like business debt relief, merchant cash advance relief works by coming to a mutually beneficial agreement between our clients and their creditor(s). Upon an agreement, we modify your loan payments and payoff and restructure your loans accordingly.
Just like with other unsecured debt lenders, it's in your merchant cash lender's best interest to work with you on payment and payoff terms rather than to push you into bankruptcy. There is a good chance that through bankruptcy they would receive less pay back, possibly none at all.
Once we have worked out an agreement that works for you and your lender(s), our program is as simple as staying current with your new payment arrangements. This will allow you to become cash-flow positive while paying down your merchant debts quicker. 
Get MCA Debt Relief Starting Today
Thousands of businesses close their doors as a result of high interest MCAs. You don't have to go this route, though. Merchant debt relief has the ability to relieve your stress and financial burden.
If you're tired of all the rude phone calls and threats of legal action, call National Credit Partners for a free, no-obligation consultation. We will work with you and discuss your options. Next, we will creatr a strategy to protect your business assest. By helping you restructure your daily debits with weekly or monthly ones, we will be your business's advocate, helping you get more favorable terms from your merchant cash lenders. Now you can focus what you do best – running your business.
What our program will help you accomplish:
We will protect your business's finances. By setting your payments on a less frequent payment schedule, helping lift the unmanageable payment burden.
We negotiate a restructured agreement. Our team of debt professionals work out a restructured agreement that lowers your payments to a manageable amount.
You quickly become cash-flow positive and can save money. With relief from your MCA debt, you can begin saving money for business operations and emergency business expenses.
You pay off your debt. By staying current with the newly restructured agreement, you will pay off your debt much faster than under your original agreement.
MCA Debt Relief Will Help You Become Cash-Flow Positive
The idea behind MCA debt relief is to allow you to free up time and money to better manage your business and business debt. It's crucial that someone who enters a debt restructuring views it in such way. If you are a bad money manager, you will want to consider learning better money management and possibly even having someone else help in the management of business funds. 
This can also be a great time to look into how you can increase your businesses revenue. You can look at cost-savings within your business, adding new products or services and gaining new customers or clients. The more you can add to your profit on top of your savings, the better. You will then be attacking your financial problem from both side and get it resolved that much quicker.
No matter what, don't give up and just close your doors without trying. That is unfortunately the fate of too many business owners who could have most likely resolved their debt and been back on track in a shorter time than they may have thought possible. See if a cash advance debt settlement program or business debt restructuring program is right for you before shutting your doors.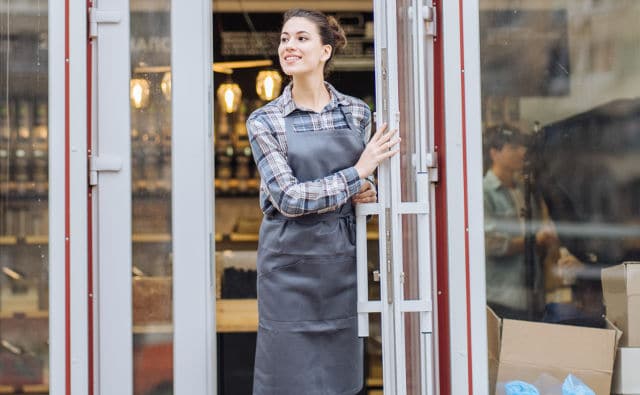 Debt Management
Business Debt Restructuring
Analyzing Business Debt
Business Loan Modification
Debt Negotiations
Network of Attorney
Commercial Debt Restructuring Strategies
Debt Counseling Exit Strategies
Organization Debt Restructuring
Graduated Debt Relief
Personal Debt Analysis
Why Us?
We Have Helped Businesses Restructure Millions in Debt. We have over 20 years of combined experience in the industry and an A+ BBB Rating. Our process increases cash flow and eliminates debt.
Who We Are
National Credit Partners is a business financial firm that specializes in business debt relief and business loan modification. By leveraging our knowledge of the Merchant Cash Advance industry and relationships with direct lenders, we are able to get results quickly and without legal action being filed.
NCP
Provides a lifeline for over-extended business owners who are drowning in debt.
Reduce your business debt payments by up to 40%-60%

Improve business cash flow quickly

Save your business from closing
AFCC Member

We are an American Fair Credit Council alliance member business. We strive ourselve to follow AFCC's strict Code of Conduct. AFCC has determined that National Credit Partners meets AFCC Alliance Membership Standards.
Our Office
1551 N. Tustin Ste 190
Santa Ana, CA 92705
Office Hours
Mon-Fri: 8am – 5pm PST
Sat-Sun: Closed
We do not assume consumer debt or provide tax, bankruptcy, accounting or legal advice. Please contact your tax professional to discuss tax consequences of business debt. By providing your contact information, you agree to receive return telephone calls, emails or other communications from National Credit Partners and/or its affiliates and expressly waive any "No Call" preference or registration. Photographs used are not actual clients. National Credit Partners is not affiliated with CNN, Fox, Forbes, Inc. 500 and logos used are registered trademarks of their respective owners. Programs not available in all states. Read and understand all program materials prior to your enrollment.